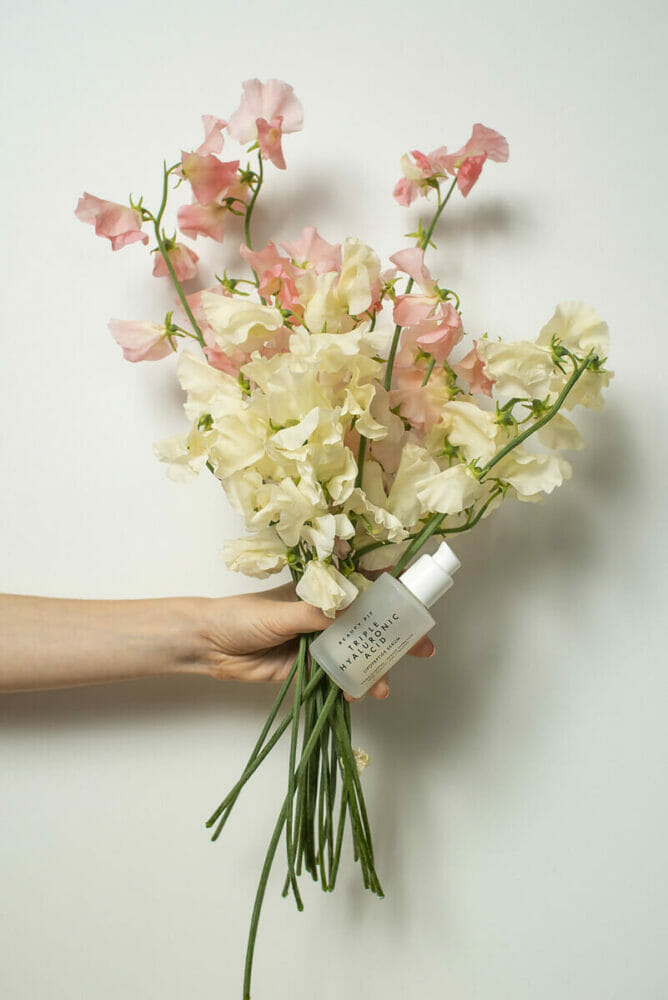 hyaluronic Acids That are worth the splurge
If I had to pick a be all and end all Hyaluronic acid, it would be…
An incredibly difficult decision to make.
Hyaluronic acids have come onto the scene with the same gusto and Kayne snatching the mic from Swift.
One an ingredient only known by skincare fanatics and seasoned lab technicians, now even the most novice of skincare fans know exactly what it is, how it is used and where to pick up a bottle for as little as £5.
With it being such a staple in our regimes and such a staple in the market, it doesn't mean that all HAs are created equal, not all have the same finishes and some are definitely more powerful than others.
I will never not have a bottle of @theordinary (@deciem) The Ordinary's Hyaluronic Acid 2% + B5 in my bathroom and if ever I couldn't get hold of a bottle, @theinkylist The Inky List or @victoriahealth GOW's would be a perfect replacement, but that doesn't mean I don't like to flirt with an occasionally higher end version, especially when I know my skin has been somewhat dehydrated by a particularly adventurous holiday. 
When I want to splurge and go for a more complex HA, these would be my first choices…
La Roche Posay @larocheposayuki HYALU B5 HYALURONIC ACID SERUM £38
I always pick up a bottle of this when I'm in France when I know that I will be getting far more sun exposure than is acceptable by beauty standards. From being in the sun, in the sea and slapping on the SPF, my skin gets a good work out and this HA is powerful enough to keep it soft, supple and under control. Beautiful texture and noticeable results, I buy a bottle at the beginning of the holiday, religiously use it morning and night, use up what ever is left when I'm back home and my skin could not thank me more for it.
Niod @niod @deciem Multi-Molecular Hyaluronic Complex MMHC2 £25 15ml
After hearing rave reviews about this one again and again, I thought I would try it out during and after a weekend ski trip a couple of years back. With sun, wind, goggles, SPF and snow, my skin was really going to be put through its paces- which would normally lead to a prolonged freak out when back at home. Keeping on top of hydration is key so I put this one to the test, and was delighted to see the results. No matter what I put my skin through this HA kept it in check and incredibly supple. The formula feels luxurious and the benefits are almost immediate.
Beauty Pie @beautypie TRIPLE HYALURONIC ACID & LIPOPEPTIDE SERUM£60 or £15
This one sits in the splurge category because without the Beauty Pie membership it carries a hefty price tag, and with the membership it adds a commitment to the brand as a whole (one, in any case, I completely recommend) that can end up as a skincare addiction.
However the perks of this one product alone are extensive. For one, the amount of product in a bottle far out weighs others, the nourishment and hydration to the skin is noticeable from the first couple of uses and the synergy with other products makes it usable everyday, morning and night. I took this huge bottle with me traveling islands where (once again) my skin was going to be put through its paces. Lightweight it sat under a heavy SPF, it acted as a mid day drink after the scuba masks came off and every evening went on as a comfort blanket to mosquito repellent. Along side my Hydroflask and a 50++ SPF, this was literally my can't live without, desert island beauty product.